Domestic Scholarships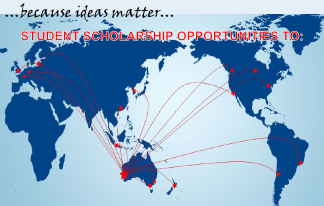 Mannkal offers interested students the opportunity to engage with ideas through domestic scholarships. These scholarship opportunities range from volunteer positions to attending world class conferences.
APPLY NOW!
To apply please email the following documents to scholars@mannkal.org
Resume/Curriculum Vitae (up to two pages) including photograph (within CV)
Statement of Academic Record (an unofficial transcript is sufficient)
Cover Letter (1 page) detailing why you are the best candidate for this scholarship, and what you hope to gain
Please write on only

one

of the opportunities on offer. Applicants who progress through to the interview stage of the selection process will be considered for all scholarship opportunities.
Applications are now open for 2017 End of Year Internships.
Our multi-step application process involves getting to know you through research reports, events, interviews and workshops. The process can take several months, beginning with your application - so the sooner you apply the better!
Mid-Year Internship applications close in February, and places are determined around April/May. End of Year Internship applications close in August, and places are finalised in October/November.
Students who are not successful in receiving a scholarship in one intake may still be eligible for the next intake. The longer we have to get to know you, the better we are able to potentially match you with a suitable host think-tank.
Now is the time to apply, whether you're in first or last year at University.
Requirements
These scholarships are open to undergraduate and postgraduate students enrolled in a Western Australian university*. Above all, Mannkal values entrepreneurialism and enthusiasm for a free and open society. We consider students from across all faculties and departments. Course marks are one consideration, but this should not exclude students who have made contributions in other areas. Some of these volunteer positions benefit from formal study of economics and public policy, although a keen interest and awareness of the philosophical concepts behind these subjects is more important. We are looking for students who are interested in the future of Western Australia and Australia and who would gain from seeing how applying free market and libertarian ideas can improve the lives of all citizens.
*places are subject to availability and may change without notice
The Australia New Zealand Students for Liberty is the regional branch of the International Students for Liberty organisation. The organisation aims to provide a forum for discussion on libertarian, classical liberal, monarchist, Randian ideas. The Conference is a once annual national event consisting of presentations by key note speakers and workshops.
To read more about the organisation, please click HERE >>>
A sign up for the Conference is available HERE > > >
The Australian Libertarian Society (ALS) is a foundation dedicated to the principles of individual liberty, free markets, and small government. Mannkal scholarships to attend the ALS Friedman Conference provide students with an opportunity to listen to Australian and international speakers. Additionally, students have the ability to participate in debate and discourse about libertarian ideas.
To read more about the society, please click HERE >>>
The Freedom to Choose Conference is an annual one-day economics conference devoted to considering the degree to which policy makers should pursue free market principles. The conference focuses on providing students with a historical context to free market ideas. Debate is actively encouraged.
To read more about the conference, please click HERE >>>
The History of Economic Thought Society of Australia (HETSA) publishes the History of Economics Review, and hosts an annual conference into the history of economics. The conference provides an environment in which to contest ideas and discuss the intellectual history of economics.
To read more about the conference please click HERE >>>

Mannkal is excited to offer scholarships to students to attend this year's HR Nicholls Society annual conference!
The HR Nicholls Society's ambtion is to bring about urgently needed reform in Australia's industrial relations attitudes and institutions.
This year's annual conference will be held on November 28th and will focus on the Trade Union Royal Commission and provide a progress report on the evidence it has heard of crime, misconduct and the (in)competence of the Fair Work Commission. Sponsorship will include airfares, conference registration and two nights' accommodation in Melbourne.
Founded in 1943, and based in Melbourne, the IPA promotes the free market of ideas, the free flow of capital, a limited and efficient government, evidenced-based public policy, the rule of law and representative democracy in an Australian context. The IPA's specific research areas include the environment, deregulation, workplace relations, energy, political governance, intellectual property, telecommunications, technology, housing, education, health and agriculture.
Mannkal offers a six-week volunteer position with the IPA. The successful candidate will be based at the IPA office in Melbourne, and will be expected to undertake research projects and additionally assist with an array of tasks such as aiding senior IPA staff members, and contributing to the IPA's Freedomwatch blog. This volunteer position would suit a student comfortable with undertaking economic research and writing projects.
To view the past-scholars' blog, please click HERE > > >
To read more about the think tank, please click HERE > > >
The Menzies Research Centre is an independent think tank associated with the Liberal Party of Australia. The Centre was established in 1994 to undertake research into policy issues which will enhance the principles of liberty, free speech, competitive enterprise, limited government and democracy. The Centre publishes policy monographs and books, holds conferences and has an extensive research and lecture program.
To view the scholars' blog, please click HERE > > >
To read more about the think tank, please click HERE > > >
The Samuel Griffith Society is named after Sir Samuel Griffith, First Chief Justice of the High Court of Australia, and a core proponent of Federation. The society aims to promote the discussion of Australian constitutional matters, and supports the decentralisation of power through the renewal of Australia's traditional federal structure. The conference offers students the opportunity to hear about constitutional law in light of federalism, and to engage in debate surrounding the future of constitutional law in Australia.
To read more about the society, please click HERE >>>
The Centre for Independent Studies has, since 1976, supported a market economy and a free civil society under democratic government. The CIS conducts public policy research and hosts events to encourage discussion amongst academics, politicians, media and the public. The CIS publicises its research.
Mannkal offers a volunteer position with the CIS. The successful candidate will be based at the CIS office in Sydney, and will be expected to undertake research projects and additionally assist with an array of tasks such as aiding senior staff members, and assisting with the drafting and formulation of publications.
To view the past-scholars' blog, please click HERE > > >
To read more about the think tank, please click HERE > > >